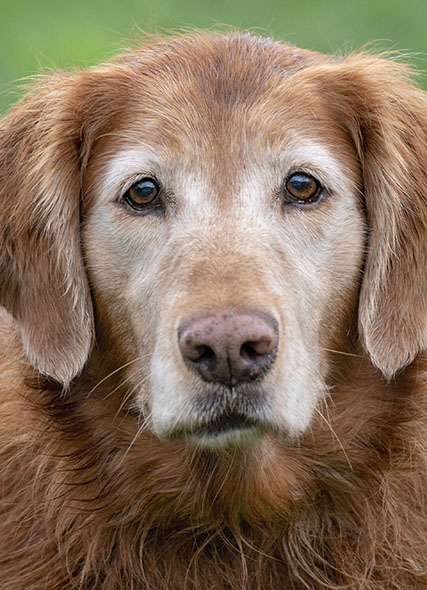 Surrender
At Homeward Bound Golden Retriever Rescue, we know that surrendering a pet is a difficult and often heartbreaking decision for you and your dog.
Sometimes, life circumstances change in ways that force relinquishing your pet, but we often see companion animals given up because of an unwanted behavior. Before you give up on your pet, please consult a reputable trainer or animal behaviorist for assistance. The situation may be reversible with training or simple adjustments in your household.
When you surrender your dog to Homeward Bound Golden Retriever Rescue & Sanctuary, you relinquish ownership and all rights to the dog. We require that you sign a Surrender Contract and disclose any medical problems and/or behavior problems that your dog has had. Please complete the online Intake Checklist and Dog Profile Form before your appointment for the smoothest possible transition. We know this can be an emotional and difficult time for you and your dog. It helps to have this information completed in advance.
The Intake Checklist is an online form that alerts us to your need and provides basic information. The Dog Profile Form is a downloadable pdf form that provides more detailed information to help us in finding the best match for your dog. The more we understand about your dog, the better able we will be to meet its needs.
Thank you for entrusting your dog's care to us.