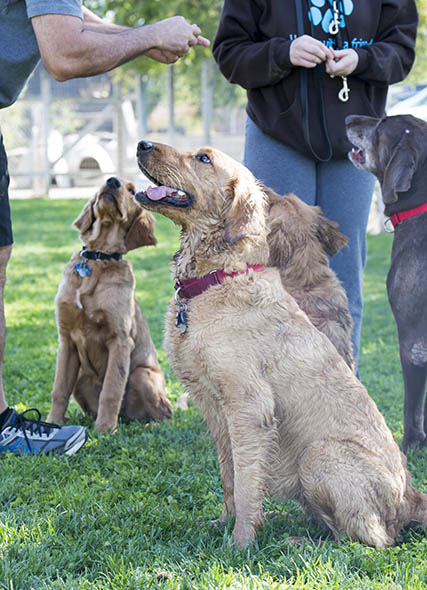 Resources
Homeward Bound Golden Retriever Rescue offers educational and training resources to advance our rescue mission.
A happy, healthy, well-adjusted dog makes for deeper bond between you and your companion. Toward that end, we're pleased to connect you with resources we trust including Golden Rule Training classes offered at Homeward Bound by certified trainer, Kathryn Baines. We also offer a free training library covering everything from raising a puppy to obedience, behavior, and dog safety.
One of the most important ways that you can support rescue is by helping us spread the word about how to identify and choose a responsible breeder. Follow our simple guide, and together, we can end puppy mills.
Lost dog? Found dog? We have compiled step-by-step tips and tools to reunite you with your lost pup – or help someone else's return home.
Finally, we encourage you to like our Facebook page or follow us on Instagram for additional information – or join our Homeward Bound Golden Retriever Rescue Group on Facebook where volunteers, adopters, and dog-loving friends gather to share their stories and tips.