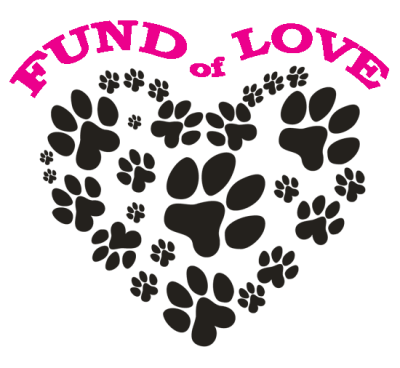 Share the Love!
Each year, beginning on Valentine's Day, a group of family foundations, businesses, and generous individuals comes together to build a Fund of Love. Their donations stand ready to be matched during our spring fundraiser: Double the Gold Challenge.
Fund of Love and Double the Gold Challenge donations provide a large percentage of the funds needed to cover our medical expenses each year. They also help us support over 80 dogs with ongoing care in permanent foster or sanctuary with us at Homeward Bound.
In 2022, the impact of the pandemic was felt fully by dogs left at shelters, surrendered, or abandoned as people resumed their lives or fell on hard times. The calls for help never ended. We supported whoever we could, regardless of breed. But most surprising was the number of Goldens. They came from everywhere. Goldens and Golden mixes are always our priority in keeping with our mission. Add to that our teaming effort with other partners to rescue and save more than 100 dogs from an Ohio puppy mill.
Veterinary expenses exceeded $418,000 – half our total expense. With your support, we were able to provide each dog with the care it needed, including ear surgeries, tumor removals, heartworm disease treatment, dozens of spays and neuters, numerous orthopedic and miscellaneous surgeries, and countless treatments for various infections and illnesses.
Thanks to you, we were able to rise to the challenge. So far, 2023 is ahead of 2022 intakes. On top of that, our medical expenses will rise with the retirement of our beloved Dr. Codde and her donated and discounted services. We are asking for your help once again so we can continue our vital rescue efforts.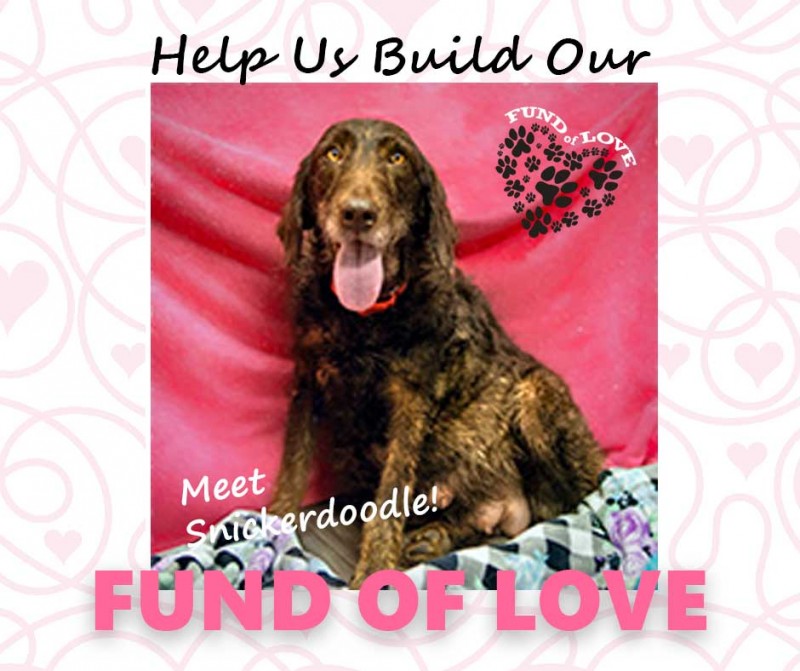 A Place for Dogs with Extraordinary Needs
Typically, we highlight one dog as our Fund of Love Ambassador. This year, we are highlighting the puppy mill survivors that have come into our care along with the plight of all puppy mill dogs.
In December 2022, we received a desperate call for help. Thirty dogs and 15 puppies were being surrendered by a puppy mill breeder in Ohio; 12 of the dogs were heavily pregnant. In 2021, sixteen of the nation's worst puppy mills were in Ohio. The Ohio Department of Agriculture lists 569 high-volume breeders in the state…one state. These dogs live horrible lives in unspeakable conditions until they are no longer of use and typically disposed of. Parvo is rampant; the resulting puppy deaths are considered collateral damage – the cost of doing very big business. We were at least grateful that this breeder was willing to surrender the dogs.
Homeward Bound joined a list of Golden and Lab rescues offering help. The dogs left Ohio just as an epic Arctic storm set in, traveling across the country by transport in cramped crates along the long southern route to avoid the storms. Our girl, a very expectant four-year-old Doodle, arrived in the wee hours of the morning on December 23rd. We named her Snickerdoodle. Scared and exhausted, we moved her into our isolation unit for her health and safety. Living inside and resting in warmth on blankets was entirely new for her…and a little frightening at first. Finally relaxing a bit, she went into labor 24 hours later. Eighteen hours of labor and delivery produced 13 puppies by Christmas Eve day. Two were sadly lost, but 11 thrived and have grown strong and adorable under the watchful eye and care of their very experienced mom (with a bit of help from us!).

But Snickerdoodle would only be the first. Of course, there were more. A family tragedy caused this puppy mill breeder to release his dogs. But not all at once. Some had weathered that horrible winter storm before their freedom rides. Two arrived, then another two, then another four. In all, 11 dogs and 11 puppies found new lives and second chances in our care.

Because we are one of the few Golden rescues in the nation with a facility, we could welcome dogs that our overloaded foster-based rescue partners could not accommodate. The cost of transport and care has been significant. Add to this the medical expense for another 400+ dogs expected this year and another 80 currently enrolled in our permanent foster program.
We can say 'yes' to dogs like our puppy mill survivors and those in permanent foster because of the generous donations and huge hearts of people like you. We can't do it without you.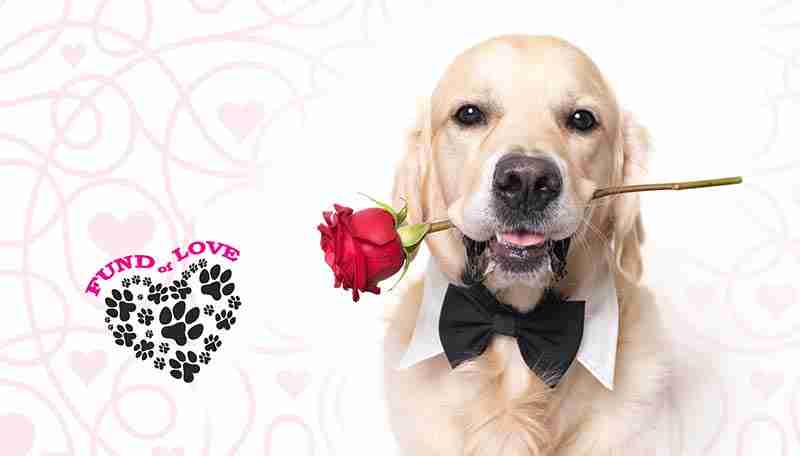 Please Sponsor Our Fund of Love
We are committed to continuing our support of puppy mill dogs and ensuring the needs of all in our care on their journeys to new lives and home. But we are only able to do this because of your generous donations. These dogs rely on the Fund of Love, which we build in February and March, to generate matching funds for the Double the Gold Challenge, which is held in April and May.
Please join us in our mission to provide outstanding care and second chances at life for deserving dogs by helping us to build this year's Fund of Love. The minimum donation for this fund is $250. You can choose to donate a greater amount, or you can provide the entire match.
To contribute to the Homeward Bound Fund of Love, you may use the following options:
To contribute securely online, click the Donate button below.
To contribute to the Homeward Bound Fund of Love, you may use the following options:
To contribute securely online, click the Donate button below.
To contribute by mail with a check or credit card (Visa, Mastercard, Discover or American Express), click here to download our printable donation form. Mail the completed form, including credit card information if applicable, to:
Fund of Love
Homeward Bound Golden Retriever Rescue and Sanctuary, Inc.
7495 Natomas Road
Elverta, Ca 95626
On behalf of the Goldens that will benefit by your generosity, our heartfelt thanks.