It's Time To Help Us "Double The Gold!"

Each year, in early spring, a small group of donors step up to build a fund for the medical care of the dogs. Then we turn to you – because every dollar raised through the "Double the Gold Challenge" is matched by their "Fund of Love" – doubling the impact of each gift.
Our "Fund of Love" donors have raised the bar to a whopping $80,000 in waiting match. Let's "Double the Gold" and claim every bit of that!
Sometimes the need is so great that we can't consider saying 'no,'—no matter how large the undertaking. And so, in February of this year, we took on a new challenge—rescuing 10 Goldens in need from the illegal meat markets in China. While domestic Goldens are always our primary focus, we were proud to participate in this joint humanitarian effort with several other Golden rescue groups and dedicated volunteers on the ground to bring a total of 48 dogs who needed us so desperately to safety. Why did we do this? Because our mission is to rescue, heal, and place Goldens in loving homes, regardless of their age, health—or the stamp on their passport.
It is important to note that helping these Goldens did not detract in any way from our usual efforts. No Goldens were displaced by this undertaking. The dogs were boarded in China as they underwent testing for diseases and received vaccinations. As you would expect of us, we took care to ensure that all of the dogs received two rounds of DHLPP, rabies, flea, tick and heartworm before coming to us, with bloodwork and a DHPP booster upon arrival. Because we have a facility, the dogs remain with us until we are confident of their ability to be adopted. And no special fees were charged for their adoption. We know there are strong feelings on both sides of this issue. Some say these dogs are not worth saving. As long as it is done responsibly, we disagree. In China, these dogs had no chance of adoption. Getting them home will clear the way for others to be saved.
Now, in our care, each is receiving all the medical attention it needs, good food, the love and care of our volunteers, and for the first time in their lives – grass to run and play on. Some are already home while others will need our support a little longer. We are delighted that these beautiful, young, friendly, well-socialized dogs now have the same opportunity for happy lives and forever homes that Goldens here have. Two are also among the dogs we are highlighting in this year's Double the Gold Challenge: Jin and Ping, as you will read below.
Jin
Jin came to us with a heart condition, bradycardia, which is an abnormally slow heartbeat. We worried that her prognosis may be poor. But happily, an echocardiogram and evaluation by a canine cardiologist proved otherwise. Jin has a mild version of a genetic condition called Subvalvular Aortic Stenosis (SAS). Her prognosis is good, and we are happy to report that she has found her forever home!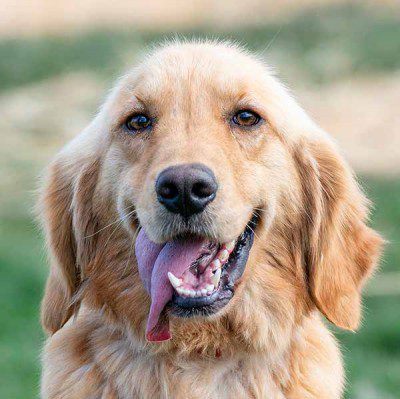 Ping
Ping was quite a mess when she arrived with issues typical of neglected care. She had entropion, a genetic condition in which the eyelid folds inward, causing constant irritation to the cornea. Entropion can lead to corneal ulceration or perforation. Her skin was in bad shape, with some troubling lesions that caused us concern. What a difference a few weeks and some loving care makes! Eye surgery corrected her entropion so she now can see clearly and without constant pain. Biopsies on those suspicious-looking lesions yielded more good news. They turned out to be nothing more than secondary chronic infections from allergies. Ping is now enjoying frequent dips in our therapy pool to cool off her itchy skin, and her lesions are clearing up nicely.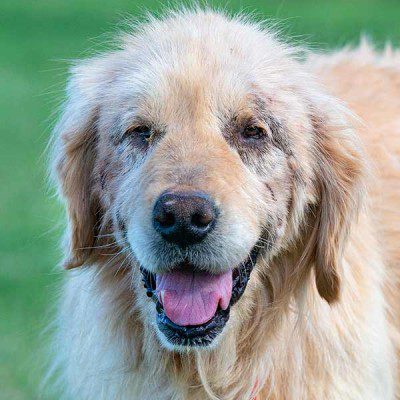 Lily
At just eight-weeks-old, adorable little Lily came to us from a Central Valley shelter with a broken elbow. She has had surgery to repair it and will need a few weeks to recover. Then, because her muscles have atrophied, Lily will undergo ongoing physical therapy in our doggie therapy pool. Once she is completely healed, she will get on with the business of being a happy, healthy, playful puppy.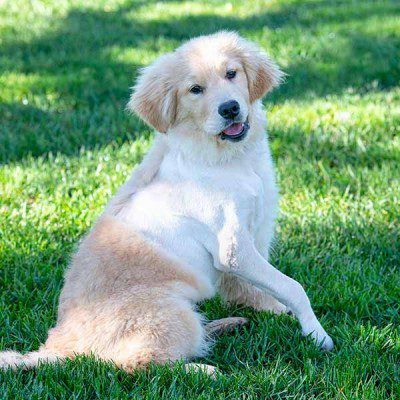 Johnny
At just 6-8 weeks old, Johnny found himself in a Central, California shelter. He was unable to walk; his rear legs did not bend. Initially, the shelter vet thought he had Swimmer's Syndrome but x-rays and an orthopedic evaluation showed that our little guy had no knee caps. Unfortunately, no surgery will correct his condition. Many hours of dedicated hands-on therapy by our co-founder, Mike Jones, have helped Johnny learn to walk—and run—in his own adorable way! He will probably never walk like most healthy dogs, but with Mike's dedicated work, Johnny has made tremendous progress. His medical costs are moderate, but he will most likely be cared for at our sanctuary for the rest of his life.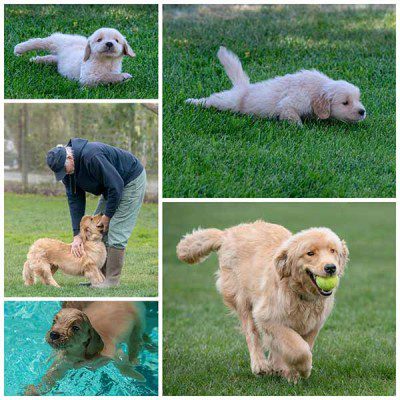 Lenny
At eighteen months of age, Lenny came to us with juvenile cataracts. He was adopted and his new owners noticed a worsening of his vision. He was brought back to us, where he was diagnosed with his cataracts. So his new family returned him to Homeward Bound to be cared for through his surgery and recovery. We were able to surgically correct his right eye so that he will be able to see clearly after he has healed. He has a detached retina in his left eye and requires four different medications administered to it four times a day. He will remain with us until he is fully healed, then return to his adoptive family. Lenny's medical bills were just over $4,000; we are grateful that you have given us the resources to provide him with what he needs for the happy new life every dog deserves.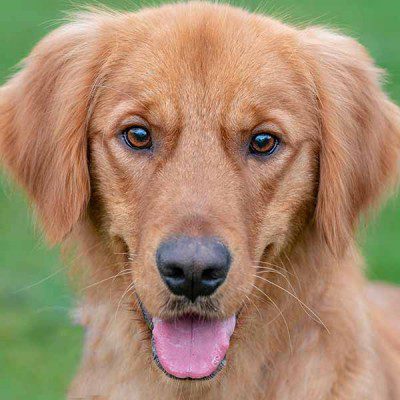 Lucy Belle
At just eighteen months, beautiful Lucy Belle was taken by her owner to the shelter because they were not able to provide care to repair her patellar luxation. Both her kneecaps were dislocated and the strain of this on her joints caused partial tears in her anterior cruciate ligaments, as well. With such extensive medical needs, her future could have been grim. Fortunately for Lucy Belle, the shelter staff reached out to us to see if we could help. Of course, we said 'yes.' Lucy recently underwent her first surgery. She will need eight weeks to recover, then she will have the second surgery. It will be a long recuperation, but her prognosis for a normal life is excellent. We couldn't be happier for sweet Lucy Belle. We are grateful that, because you care enough to support us, we were able to afford the $4,200 surgeries.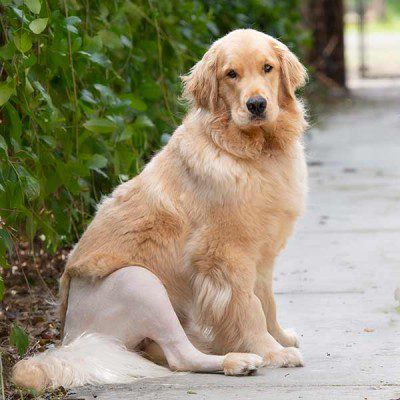 Rio
Eight-year-old Rio came to us from a shelter in Southern California. He was significantly underweight and had a torn ACL. Surgery has repaired his damaged knee, and he is healing nicely. Recovery can be frustrating, but he is taking it like a champ! His medical bill ran approximately $4,000. But when he's finished healing…just watch him go!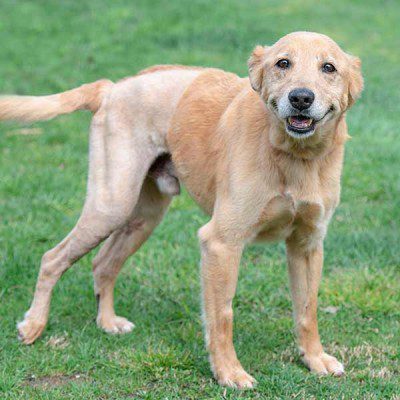 The dogs featured here are just of few of the hundreds who will receive our support this year.
Last year, we provided 148 spays or neuters, treated nine dogs with heart murmurs, and one for hernia repair. We successfully banished two cases of sarcoptic mange, one case of distemper, six cases of Heartworm disease, and one case of Lyme disease. We provided four hip and elbow surgeries and three Cruciate Ligament repairs. Every dog that comes to Homeward Bound receives some amount of vet care—whether it be basic vaccinations and spay/neuter, or extraordinary needs like these. In 2018, our vet costs exceeded $267,000 even with deep discounts and donated services.
We are able to do this work because of your unwavering and generous support. Once again, we are asking for your help with this year's Double The Gold Challenge, which runs during April and May. In this challenge, the gifts or many are doubled by the waiting Fund of Love match created by a few big-hearted donors.
And we could not do it without you.
You Can Help!

Making a donation to Homeward Bound during our Double the Gold Challenge will help provide hundreds of dogs rescued this year with the best care we can give them on their journey to a wonderful forever home and a life filled with good health and love.
Please give generously to support Homeward Bound in its mission. Let's not leave even a dollar of that Fund of Love $80,000 match behind! Every dollar donated during the months of April and May stands ready to be matched and will be 100% dedicated to veterinary expenses for wonderful dogs who desperately need all of us.
Click here to donate by PayPal or Credit Card.
To donate by check, please send your check to:
HBGRR Double The Gold Challenge
7495 Natomas Rd.
Elverta, CA 95626.
Thank you for your support!