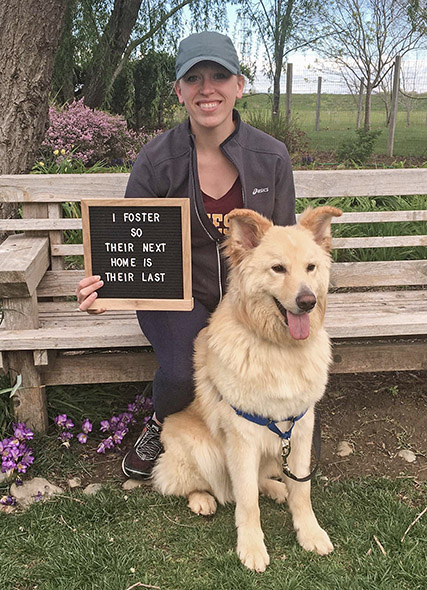 Foster
Homeward Bound Golden Retriever Rescue & Sanctuary's Foster Program is a gift that comes in various forms – each increasing our capacity so more lives can be saved.
Short-term fosters are the bridge to a dog's forever home, providing a soft place to land while they are readied for adoption. Our foster dogs range in age from very young puppies to very senior dogs. Medical fosters provide the quiet and calm needed to heal from a wide range of conditions including heartworm treatment, broken bones, rebuilt hips, and more.
When long-term medical care is the only obstacle to being home, we offer a Permanent Foster.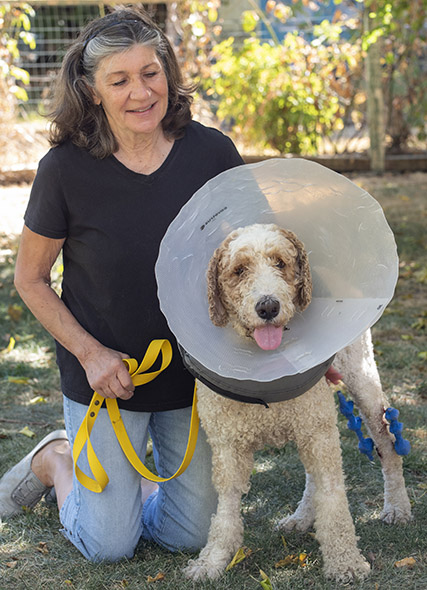 Your Role as a Foster
Your most important role as a foster is to provide kindness, patience, and support while you help prepare your foster dog for its forever home. Support can come in the form of rest and quiet, basic training and house manners, or medical recovery.
You need to live within 50 miles of Homeward Bound Golden Retriever Rescue & Sanctuary for vet and adoption appointments. We will contact you when we have an adoptive family for your foster friend, setting up a meeting at Homeward Bound.
We ask that you give the Foster Coordinator periodic updates and photos chronicling your dog's progress. The more information we can provide to potential adopters, the better matches we can make.
If you'd like to be a foster, please fill out a foster application and we'll be in touch shortly.
Questions? Email fostering@homewardboundgoldens.org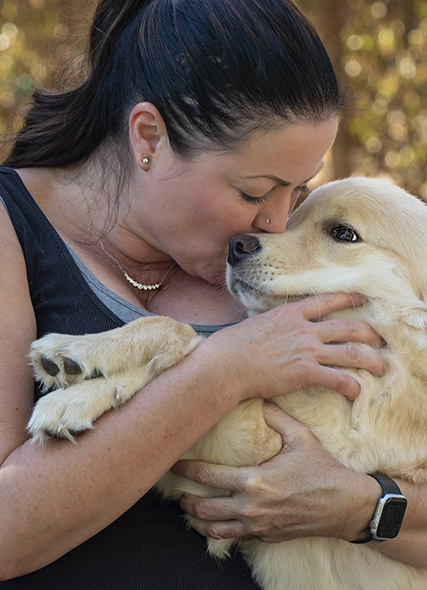 What to expect
Prospective families receive a visit from one of our Home Visit team members. The purpose of the visit is to learn about your lifestyle, determine what type of dog is a good fit for you and your family, and ensure a secure, loving environment for the foster dog.
Homeward Bound is responsible for all veterinary care, food, and supplies. We strive to make successful matches based on your lifestyle and the dog's needs. We are here to help you with behavior, training, nutrition, and health issues.
If, at any time, the dog is not working well in your home, please contact the Foster Coordinator. Homeward Bound's goal is to ensure this is a good experience for you and the dog.