Help A Dog On Its Journey Home: Foster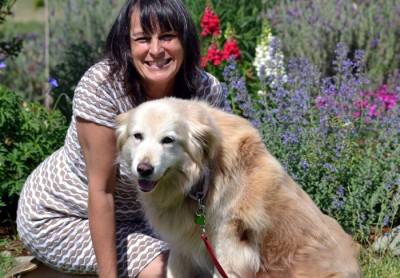 Fostering is one of the most rewarding and important volunteer opportunities available at Homeward Bound. Homeward Bound is ALWAYS in need of loving, committed families and individuals to provide care for Goldens awaiting adoption.
We have foster opportunities to fit all types of families and lifestyles. You can offer short-term support, helping a dog on its journey to a forever home – or you can offer that forever home as a permanent foster of one of our senior or sanctuary dogs. Looking for puppy love without the long-term commitment? Have we got a volunteer opportunity for you!
Imagine taking a confused Golden that has become homeless through no fault of its own, and with your love, patience and encouragement, help that dog to become a happy and confident dog. By providing a loving, waiting home, you also make more room for others at the adoption center and an important difference in a dog's life.
Our families generally need to live within 50 miles of our adoption center in Elverta, CA outside Sacramento. Please read more under our Process guidelines.
Questions: Contact us at fostering@homewardboundgoldens.org
We hope to welcome you to our Homeward Bound team!