Homeward Bound Golden Retriever Rescue presents:
Kibble & Bids™ 2019
Golden Journeys

Sunday, September 15th, 4-7PM
Exclusive Sponsor Reception: 3-4PM
Pavilion at Haggin Oaks, Sacramento, CA
3645 Fulton Ave, Sacramento, CA 95821
Kibble & Bids is all new and exciting this year!

We are headed to the Pavilion at Haggin Oaks. It's a beautiful venue in Sacramento with tented and tree-shaded lawns, gorgeous greens, ample seating – and the dogs, of course! Irresistible deals are waiting in our Silent and Live Auctions, Raffle, and a Wine Wall – each featuring wines from a host of wineries from near and far along with an outstanding selection of other must haves! Try your luck in the Putting Contest and don't miss the Parade of Goldens! Topping off the evening, a special presentation by Jody Jones, our devoted President.
Our theme: Golden Journeys. We can't wait to share the stories (and faces) of some of our most memorable rescue tails.
Our Golden Greeters will be waiting with wagging tails and sloppy kisses to thank you for the support you offer to the hundreds of dogs rescued and placed in loving homes each year.
Event Itinerary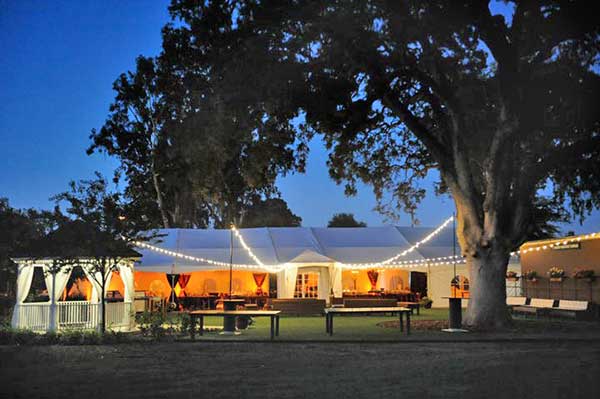 3-4PM: An exclusive Sponsor Reception overlooking the greens with a selection of wines, beers, catered appetizers. Sponsors enjoy one-on-one time with our Golden Greeters, live music and preferred seating in the Pavilion.
4PM: All guests are welcomed by our Golden Greeters for a hearty menu of catered appetizers, wine tasting, with beer, non-alcoholic beverages and water as well. Meet old and new friends as you vie for deals in our silent auction, premium raffle, and wine wall surprise offerings. Test your skills in our putting contest. And, marvel at the stories of our Golden Greeters.
6PM: Join us in the tent for dessert as our memorable program gets underway with a Parade of Goldens. We'll share highlights of our rescue mission and touching tails of Golden Journeys. It's all made possible by you so raise you paddles high in our live auction with new and exciting offerings!
Support Our Special Project
Artificial Turf for Water-logged Winter Dog Yards! Our low-lying play yards fill with water and muck in the winter that quickly turns Goldens a muddy brown. It's unhealthy to drink for our thirsty friends and adopters don't much enjoy it either! With your help, we will upgrade as many yards as possible with the same durable and professionally installed artificial turf that now covers our Senior Yard, Sugar Shack Acres, where it has passed our winter tests with flying colors! It's a big undertaking – one that will definitely need your support!
Ticket Purchases

Ticket sales are now closed. Thank you for your support!
Become A Sponsor!
We have sponsorship opportunities to fit every budget. Each sponsor level includes sponsor tickets, entrance to our exclusive Sponsor Reception, private sponsor table or preferred seating, recognition in our event program, on our website, and more! For more information on sponsoring click here or simply download the sponsor form here. For questions about sponsoring, contact Judy Kent at: hbaccounting@homewardboundgoldens.org. You'll be in great company. See who else is sponsoring here.
Another Way to Help
Auction and Raffle Donations: High quality items for our silent and live auction or raffle may be tax deductible and will be very much appreciated. Please consider donating your vacation properties for guest stays, golf rounds, gift cards, and premium merchandise. Contact us to make arrangements at: kibbleandbids@homewardboundgoldens.org.
It's going to be a very special celebration of Golden Journeys! We hope to see you there.