A Typical Saturday at Homeward Bound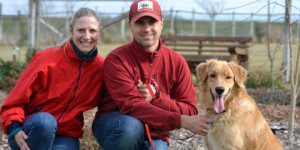 Families Falling In Love
We can't explain how it happens, but when the connection is right, it is magical.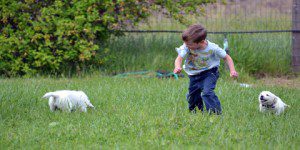 Happily Ever Afters
There is nothing like the sound of children playing with their new companions for the first time.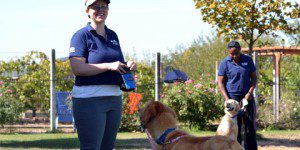 Training Classes
Training with a focus on positive reinforcement strengthens the bond between you and your dog.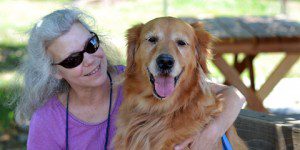 Cuddles And Love
Some stays with us are short; some longer. No matter the length of time, our dogs are simply beloved.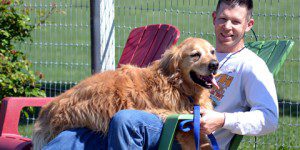 Walks and Play
Walks and play keep the dogs fit while they learn leash skills and good golden manners.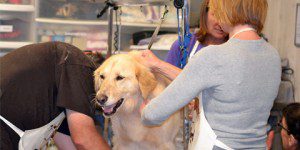 Bath Time!
Because every dog deserves to look their best, our grooming volunteers shampoo, clip and blow dry.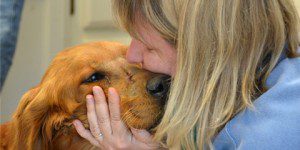 Vet Exams
Our dedicated volunteer Veterinarian, Dr. Codde attends to our Goldens with expert care and love.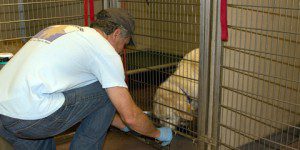 Feeding Time!
Twice a day – three times for some. Feeders are a dog's best friend!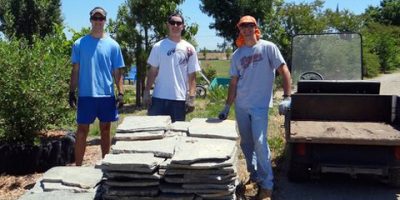 Sanctuary Projects
With eight acres, 25 kennels, 10 yards and more – we never run out of projects.