About Our Sanctuary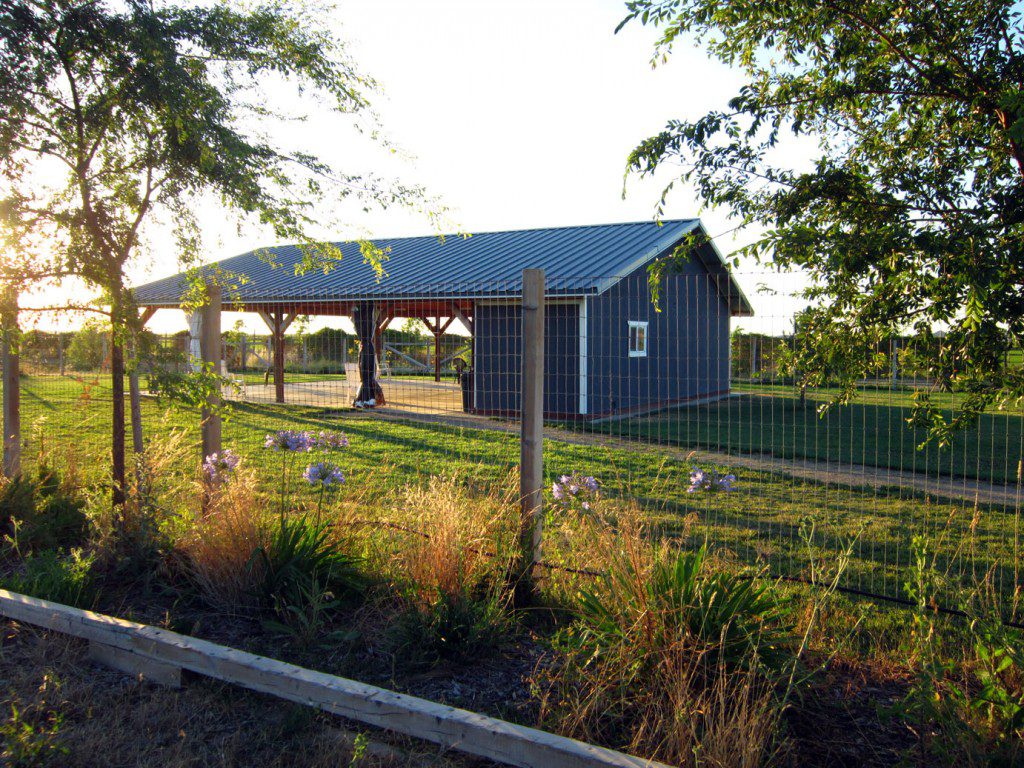 The Homeward Bound Adoption Center and Sanctuary sits on eight acres of mature shade trees and huge grassy yards where Goldens can run, play, relax and interact with visiting potential adopters. For those with terminal illness, our sanctuary provides a safe place for Goldens to live out their lives with love and care.
Our modern, climate controlled kennel room affords clean and safe accommodations for dogs awaiting adoption. A donated swimming pool, designed for the dog's unique needs, allows for exercise, cooling off, and strengthening recovering joints and muscles.
Homeward Bound's on-site clinic is fully equipped with everything our volunteer veterinarian needs to perform exams, draw blood, give vaccinations, and perform minor treatments.
The Memorial Garden honors and remembers those who wait over the rainbow bridge, and offers a welcome spot to rest a bit in the shade and appreciate the peaceful surroundings.
Homeward Bound is where golden lives are saved and human lives are enhanced.
We invite you to take a tour, view our video, or simply enjoy a gallery of the Memorial Garden.