Homeward Bound Online Community Guidelines
Homeward Bound is pleased to provide a social media forum for sharing and interacting with others interested in rescue, surrender and adoption. The viewpoints, opinions and actions expressed in comments on our site or social media are those of the individuals themselves, and may not reflect Homeward Bound policies or positions. Always verify information with a qualified professional before taking action.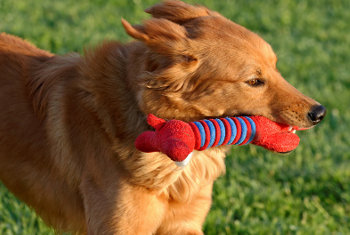 Our goal is to provide an online community where people passionate about our mission of rescue can share information and interact with one another. Any messages or stories shared on this site may be used in other Homeward Bound marketing activities.
Please review our Online Community Guidelines regarding your responsibilities and Homeward Bound's role in the Community:
Be Respectful. Honest differences of opinion are fine, but cutting down or insulting individuals will not be tolerated. Comments will be removed that use obscenities, personal insults, ethnic slurs or other disparaging language. As well, comments from individuals or organizations which support animal cruelty, promote violence or illegal activities, or contain spam or commercial sales offers will be deleted.
Please Stay on Topic. Our focus is on adopting, fostering, responsible surrender and the health and successes of our Goldens and their families. We welcome your discussion, but may edit or remove inappropriate or off-topic comments at any time.
The Bottom Line. Homeward Bound reserves the right to delete any comments at any time. Users who persist in violating Community guidelines may be barred from posting to our sites.